Somehow summer has turned to fall and as you begin to think about your future stay and escape to the Catskills, and adventuring along the way is definitely a must. But, we also want to recognize that there are two types of people in this world,
The fitness junkies: people that go to the mountains for the adventure-seeking thrill of a hike or nature grounding escape.
The memory junkies: people that go to the mountains, phone or camera in hand to find the most Instagrammable spots. They seek the high-top mountain viewpoints, pathways through enveloping fir and leaf-changing maple trees, and of course the cascading waterfalls.
Whichever category you think you fall (and let us just say it is okay to be both) we can all agree that often the most Instagram-worthy spots in the Catskills are also some of the best hikes around.
When the Catskills are overflowing with swoon worthy spots, our job to narrow down the top five best Instagrammable spots was tough business. Check our our list below and let us know if any of these make your list.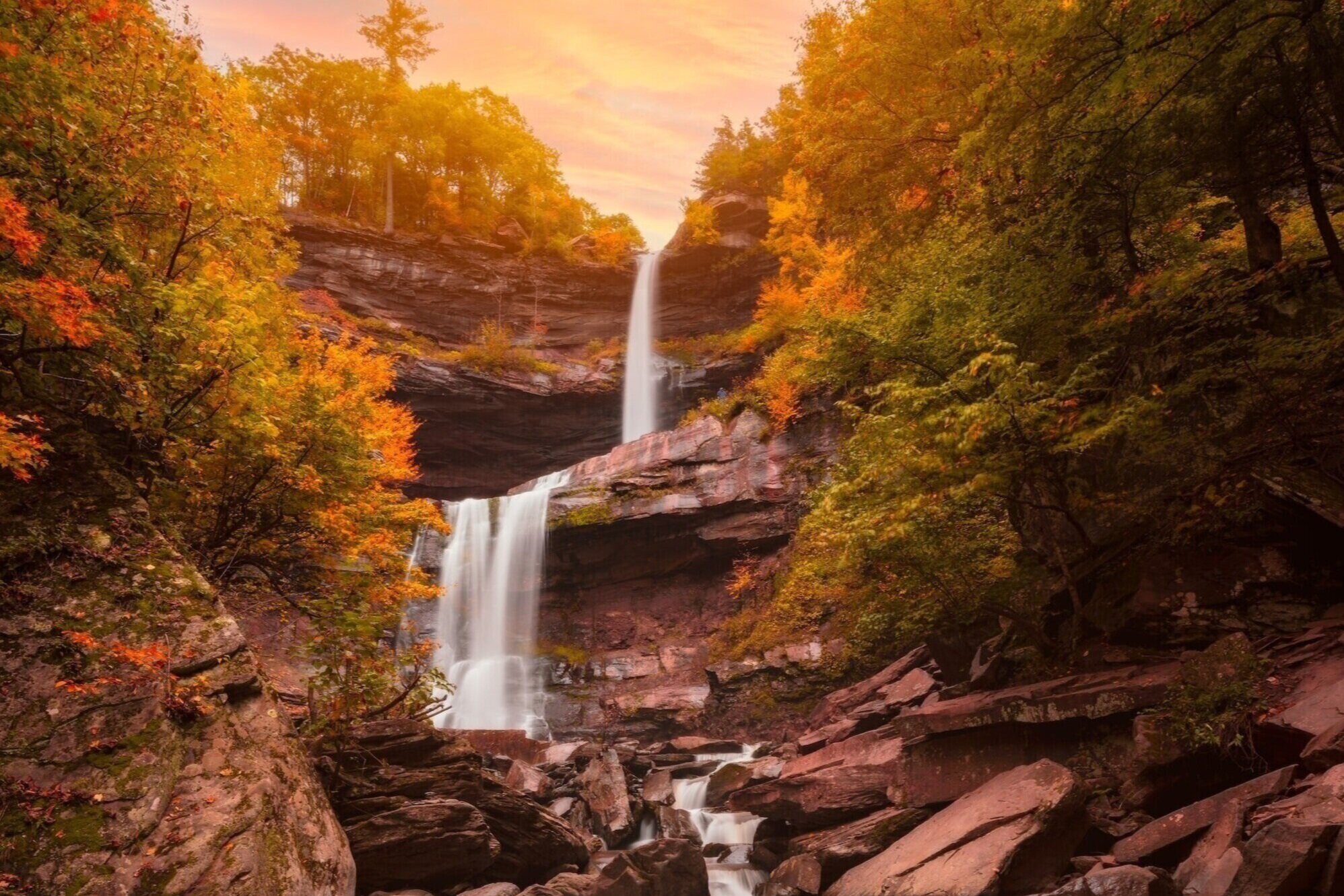 We did mention cascading waterfalls, and we did deliver.
Kaaterskill Falls is a 1.6 moderate loop to the two-stage waterfall, reaching over 260 feet tall. The views deliver in all seasons as the falls are surrounded by trees and foliage that match with the seasons. Insider tip: the best time to visit will be March – November to capture the essence of spring flowers, summer green, and fall vibrance.
2. #GiantLedge & #SamsPointPreserve
Cliffs on Cliffs, on Cliffs!
Expansive viewpoints from the edge of a cliff, count us in… or maybe count us in from a bit of a distance. The Giant Ledge and Panther Mountain Trail are ranked as a bit more challenging of a trek but the views are worth it for the 'gram. Keep in mind the time it will take to complete the hike as it's around 4 hours round trip to complete. Plus you'll want to bake in some time for yourself + your camera + those breathtaking views.
Sam's Point Preserve is another cliff drop-off to snag some surrounding views once at the top. And the scenery on the way there is nothing to look over. You'll be guided through the Nature Conservancy which protects an endangered ecosystem. From ice caves to cliffs this trail serves the best Instagram-worthy spots, no matter the stop.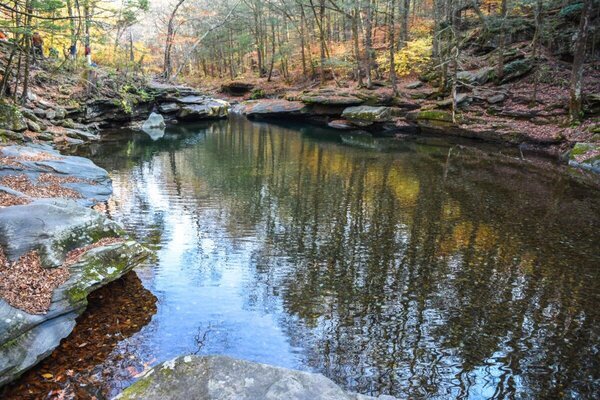 The Peekamoose Bluehole will make you feel like you left upstate NY and took a quick trip to the Bahamas. The Caribbean blue and crystal clear water is an awesome escape into the Catskills. The Peekamoose Bluehole is right off of Peekamoose Rd 42 and if you're feeling up to the challenge the Peekamoose Mountain and Table Trail also provides an additional challenge. An important tip before you visit, parking is limited, and often packed, and we want to keep Catskills Beautiful. Keep in mind some of these tips from the Department of Environmental Conservation and additional insights about this Upstate NY beauty!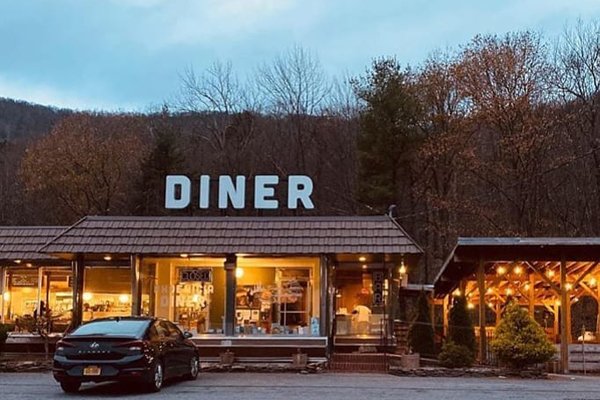 4. The #foodiegram of Catskills
After all that hiking, you'll need a good place to grab some grub, and even better when the local favorites of #loxbagel and #buttermilkpancakes match the vibe.
Phoenicia Diner (#PhoeniciaDiner), has been in the deep woods of the Catskills and has been serving visitors and locals alike with their fluffy pancakes, benedicts, and grits since the 80s. Turn it into a boozy brunch with one of their famous Bloody Marys or fresh mimosas. Check out their menu here
For a list of additional #foodiegram spots in Catskills, check out our list
5. Private stays in Catskills for the perfect photoshoot
We don't mean to boast or be biased, but we have the ultimate list of stays in Catskills to have your own private IG photo sesh. Spots that range from elevated and sophisticated, to trendy and modern, European flair and classic, to family-friendly and large expansive spaces. You'll want to check out the following:
And that's it. Go forth and see the Catskills, phone or camera in-hand of course!