Upstate New York in the summer is deliciously warm and sunny. Everywhere you look, the landscape delights your eyesight with rolling shades of green. With mountains, lakes, rivers, and soft patches of grass around every corner, Upstate NY brings the quintessential joys of summer.
The best part? All the fun summer music festivals. Folk, pop, rock and roll, electronica — you'll find all sorts of genres at one-day or camping fests around the state. After all, Upstate New York is the home of the infamous 1969 Woodstock Music and Arts Festival.
The soft drum of a guitar and soulful vocals echo through a forest as you sip on a local brew. The sun is shining and you're basking in its rays during the day, but flock to a campfire to warm up on the cooler nights.
Tons of our clients enjoy the area's music festivals during the day before returning to our gorgeous summer rentals. Historic stone houses, on-site pools, and mountain views are just a few characteristics.
But you're here for the music, right? We'll walk you through this year's best summer music festivals to plan your trip. And once you're all worn out and can't sing along any longer? You'll retreat back to a Red Cottage property to unwind and indulge on your summer vacay.
Let's dive into our list of the best summer music festivals in Upstate NY.
Follow the Arrow Festival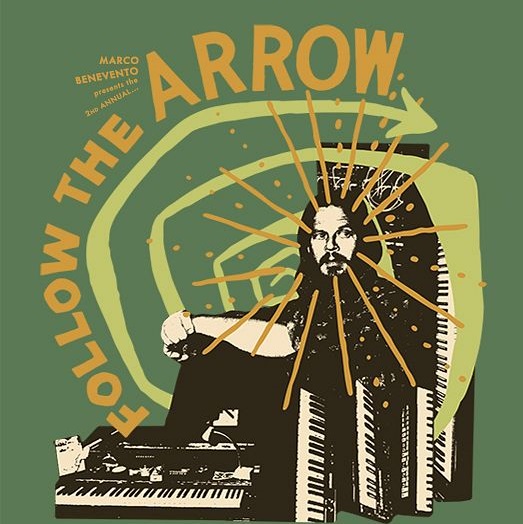 Looking for a family-friendly event where the adults can still enjoy a few cold ones? Accord's Arrowood Farms, a local brewing company, hosts the annual Follow the Arrow Festival for all ages. Just buy a pair of noise-canceling headphones for the little ones.
You'll enjoy electronic-fusion beats with indie rock from names like Rubblebucket, or soulful guitar from Scott Metzger. The festival was originally started by Marco Benevento, a musician based out of Woodstock, NY. His style feels experimental and new-aged, as seen by his fusion of rock, jazz, funk, and other experimental styles — plus, he's also a talented pianist.
Location: Arrowood Farms, 236 Lower Whitfield Rd, Accord NY 12404
Notable Feature: Kid-friendly
Dates: June 17, 2023
2023 Lineup
Marco Benevento
Rubblebucket
The Barr Brothers
Scott Metzger
The Benevento Family Band
More to be announced!

Soulshine Festival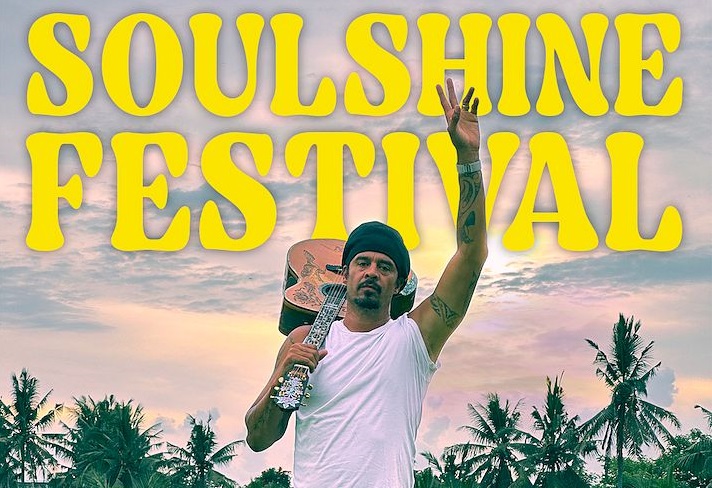 Arrowood Farms hosts yet another infamous summer festival in upstate New York: the Soulshine Festival. The themes? Sustainability, freedom, and love —- with a side of human connection. The latter is what inspires the festival's host, Michael Franti and Spearhead, philanthropic and positive tunes. Say hey, anyone?
Ring in the summer with this one-day family-friendly music festival. You can expect to listen to great music with wholesome energy while taking part in the festival's artisan tastes and crafts. No pets allowed, though.
Location: Arrowood Farms, 236 Lower Whitfield Rd, Accord, NY 12404
Notable Feature: Food, crafts, and annual host Michael Franti and Spearhead
Dates: July 1, 2023
2023 Lineup
Michael Franti and Spearhead
Tank and the Bangas
Son Little
The Big Takeover
Outlaw Music Festival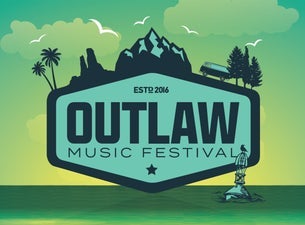 While Outlaw Music Festival sets up all around the country at various locations, they'll be stopping along the way in Bethel, New York. Venture to the Bethel Woods Center for the Arts — a 16,000-seat amphitheater world famous for hosting the 1969 Woodstock festival.
Not only is Bethel Woods Center for the Arts a stunning venue, but it's also the site of the iconic 1969 Woodstock Festival. Listen to your favorite Americana, country, folk, and roots music while visiting this legendary site. We also appreciate the wide range of affordability. Since not all seats are as good as others, travelers on a budget can enjoy higher seats at a better price.
Location: Bethel Woods Center for the Arts, 200 Hurd Rd, Bethel, NY 12720
Notable Feature: 1969 Woodstock nostalgia
Dates: July 29, 2023
2023 Lineup
Willie Nelson
Nathaniel Rateliff and the Night Sweats
Gov't Mule
Kathleen Edwards
Particle Kid
Catskill Mountain Jubilee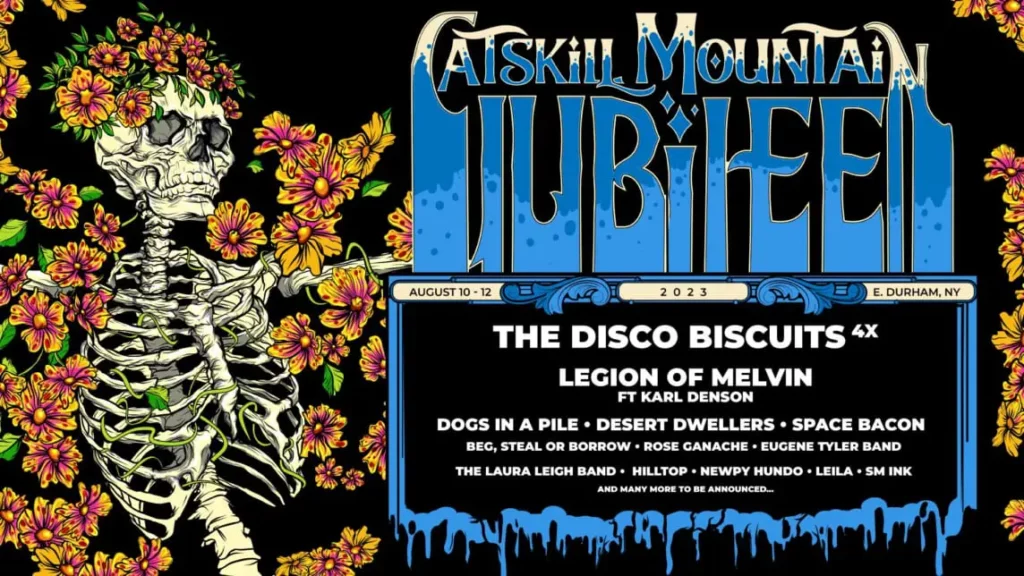 Blue and purple lights, rustling creeks, and rock and roll are some common themes for the Catskill Mountain Jubilee. This year marks this festival's third run, featuring a wide variety of genres like hip-hop, rock, and even some electronic music. You'll see some glow-in-the-dark hula hoops here, for sure!
This festival takes place on magnificent grounds — Blackthorne Resort, a gorgeous property nestled within the Catskill Mountains. Headliners for this fest include the American jam bands, The Disco Biscuits and Legion of Melvin ft. Karl Denson.
Location: Blackthorne Resort, 348 Sunside Road, East Durham, NY
Notable Feature: RV-friendly, camping festival under the stars
Dates: August 10-12, 2023
2023 Lineup
The Disco Biscuits
Legion of Melvin ft. Karl Denson
Dogs in a Pile
Desert Dwellers
Space Bacon
Beg, Steal, or Borrow
Rose Ganache
Eugene Tyler Band
The Laura Lee Band
Hilltop
Neupy Hundo
Leila
SM Ink
And more!
Catbird Music Festival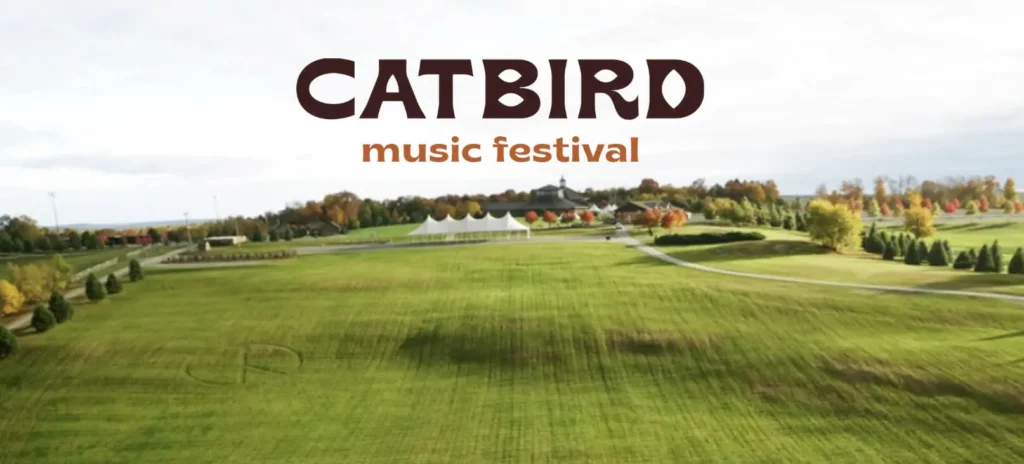 Dreamy orchestra tunes from Band of Horses and happy-feeling Lumineers are a couple of award-winning highlights for this year's Catbird Music Festival. If you're into Americana, rock, and soul food, this is the festival for you.
As the sun goes down, you'll relish natures hugs from the sweeping forest's soft hums that echo in between performances. Award-winning names in music like Tyler Childers, The War on Drugs, and Dispatch are also in attendance. It isn't Woodstock, but the hippie aesthetics and Volkswagen painted vans will surely bring some nostalgia!
Location: Bethel Woods Center for the Arts, 200 Hurd Rd, Bethel, NY 12720
Notable Feature: Nature-centric location; one-day and two-day tickets
Dates: August 19-20, 2023
2023 Lineup
The Lumineers
Tyler Childers
Trey Anastasio Band
The War on Drugs
Band of Horses
Dispatch
Trampled by Turtles
Charley Crockett
Margo Price
Amos Lee
James Bay
Morgan Wade
Johnnyswim
Celisse
Adia Victoria
Allison Russel
49 Winchester
The Soul Rebels
Briscoe
Eggy
John R. Miller
Madeline Edwards
Cave Mountain Catskills Music Festival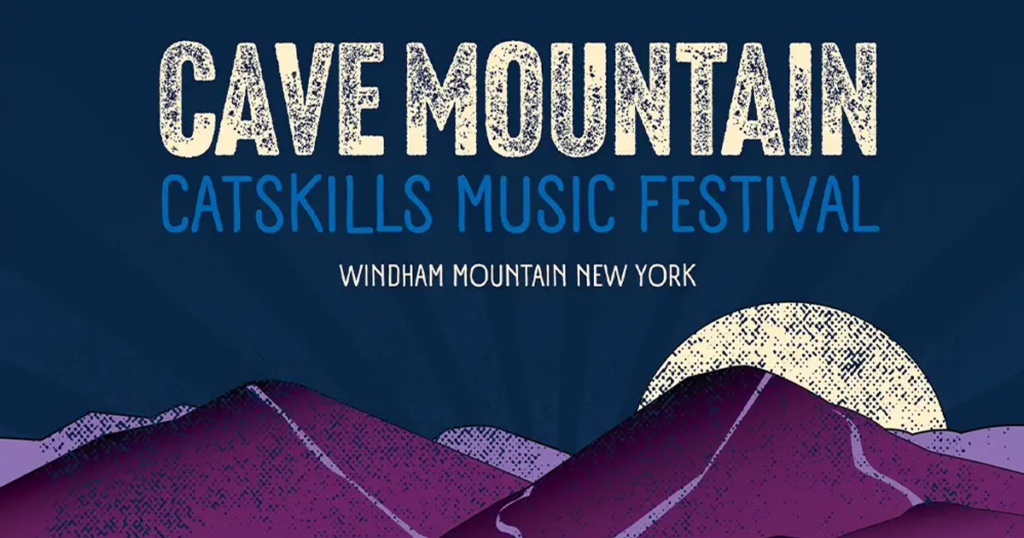 Looking to jam to indie rock, alternative, and even Grateful Dead covers? Cave Mountain Catskills Music Festival is sure to bring you back to the glory days. New in 2023, it's being held at the Windham Mountain Resort and offers general admission (GA) tickets, VIP experiences, and contests to meet artists and get awesome merch.
This music festival takes place in mid-September in the heart of the majestic Catskill Mountains. While you listen to some of your favorite bands, all you have to do is look behind you for an otherworldly view of the mountain landscapes.
On the main stage, you'll find a 90's favorite: Weezer. Other popular names include Sheer Mag, Elijah Wood, and the warm-voiced Courtney Marie Andrews.
Location: 19 Resort Dr, Windham, NY 12496
Notable Feature: Island on the sun — need we say more?
Dates: September 15 – 16, 2023
2023 Lineup
Weezer
Joe Russo's Almost Dead
Preservation Hall Jazz Band
Dinosaur Jr.
Lee Fields
Albert Hammond Jr
Courtney Marie Andrews
Sheer Mag
Charlotte Rose Benjamin
Channing Wilson
Matt Sucich
Elijah Wolf
Thunderstorm Artis
The Bones of JR Jones
Woodsist Festival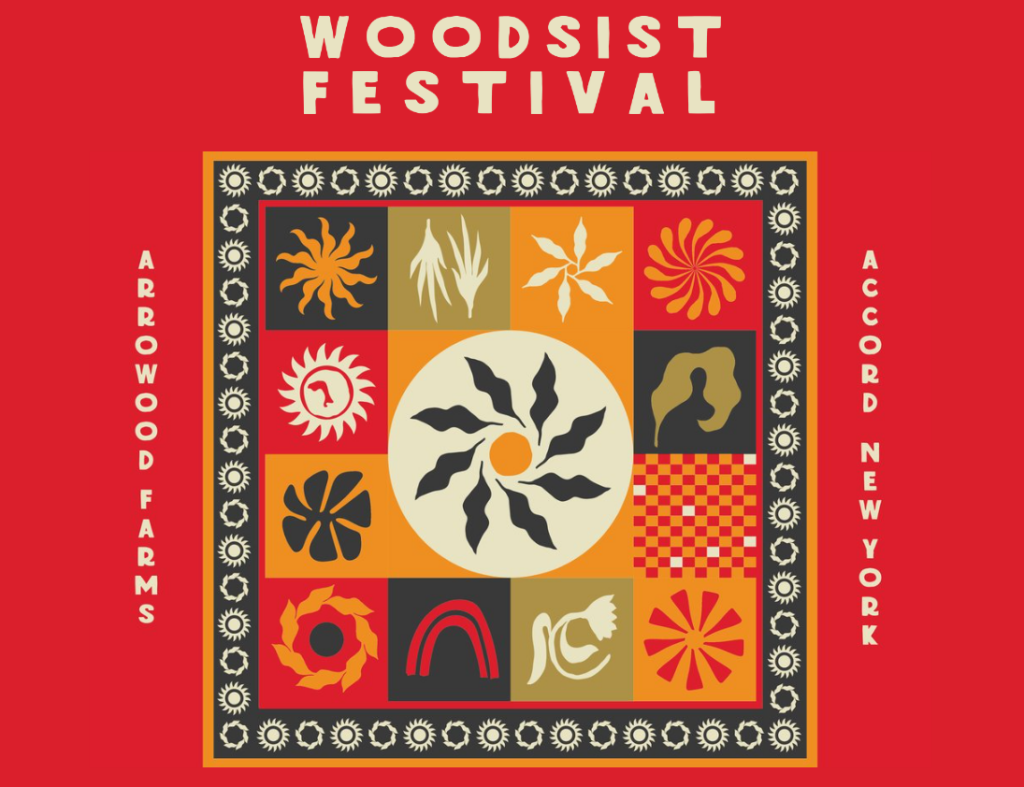 Photo Credit: woodsistfestival
Woodsist Festival is an indie music festival that featured harpist Mary Lattimore and New Jersey rock band The Feelies, among others. The festival doesn't have any scheduled dates for the 2023 season, but keep tabs on the website for updates. Usually, this festival takes place in late September.
Location: Arrowood Farms, Accord NY
Notable Feature: Dates are TBA
2023 Lineup
To be announced!

Looking for More Summer Festivals?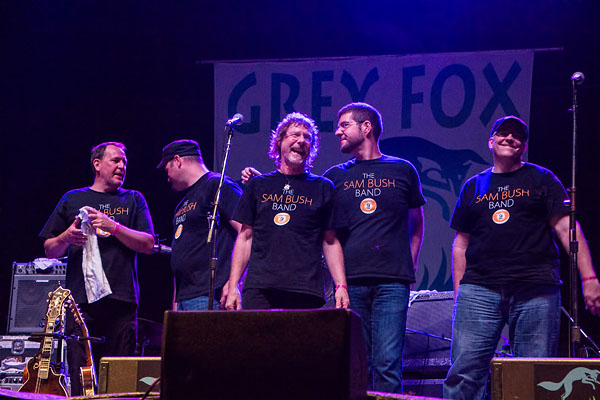 Still haven't found the right music festival for you? We have a few more here that you may want to look into:
Rochester International Jazz Festival
Location: Rochester, NY
Dates: June 21-29, 2023
Great Blue Heron Music Festival
Location: Sherman, NY
Dates: July 5-7, 2023
Grey Fox Bluegrass Festival
Location: Oak Hill, NY
Dates: July 18-21, 2023
Great South Bay Music Festival
Location: Patchogue, NY
Dates: July 20-23, 2023
Borderland Festival
Location: East Aurora, NY
Dates: September 21-22, 2023
Featured Image Credit: rawpixel