The Catskills and Hudson Valley are breathtaking regions that offer a truly unparalleled opportunity to relax and unwind. Nestled among the rolling hills and picturesque mountains of upstate New York, these areas are home to stunning natural beauty. From the sparkling clear lakes and rushing streams, to the towering trees and verdant forests, this region is specially made for relaxation.
But it's not just the stunning landscapes that make the Catskills and Hudson Valley such special places to relax and unwind. These regions are also rich in culture and opportunity, from visiting local art galleries and museums to exploring the quaint downtown areas, there is always something new to discover and enjoy. And when it comes to relaxation, a day at the spa, a scenic drive, cozying up in a cabin, or taking a peaceful yoga class, these regions offer a wide variety of activities to help you relax and rejuvenate.
Winter Hike Ideas
Home to many beautiful winter walks that offer stunning views of the snowy landscape and a chance to enjoy the crisp, fresh air. Some of the best winter walks in our region include the numerous trails in Minnewaska State Park Preserve, strolling around the Ashokan Reservoir, or walking along the historic paths of the Clermont State Historic Site. No matter where you go, be sure to dress warmly and wear appropriate footwear to stay comfortable during your winter walk.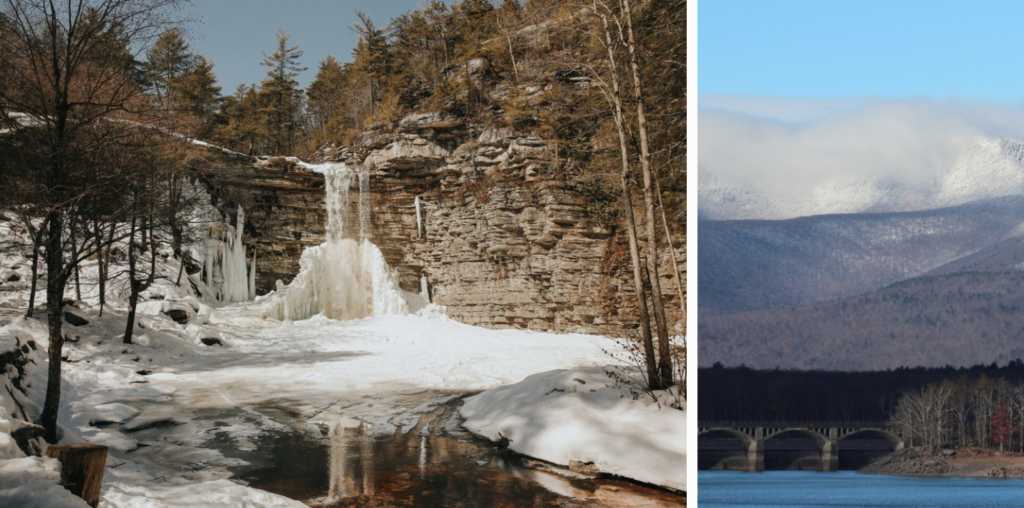 Spa and Wellness
Upstate New York has a rich history of escapism and relaxation, and with that comes renowned spas and wellness centers that offer a variety of relaxation and rejuvenation services. Some of the best spa and wellness places in upstate New York include the Mirbeau Inn and Spa in Rhinebeck, Glo Spa in Woodstock, and the YO1 in Monticello. These spas offer a wide range of services, including massages, facials, body treatments, and salon services, as well as access to fitness centers, pools, and other amenities. Whether you're looking for a day of pampering or a longer wellness retreat, upstate New York has something for everyone.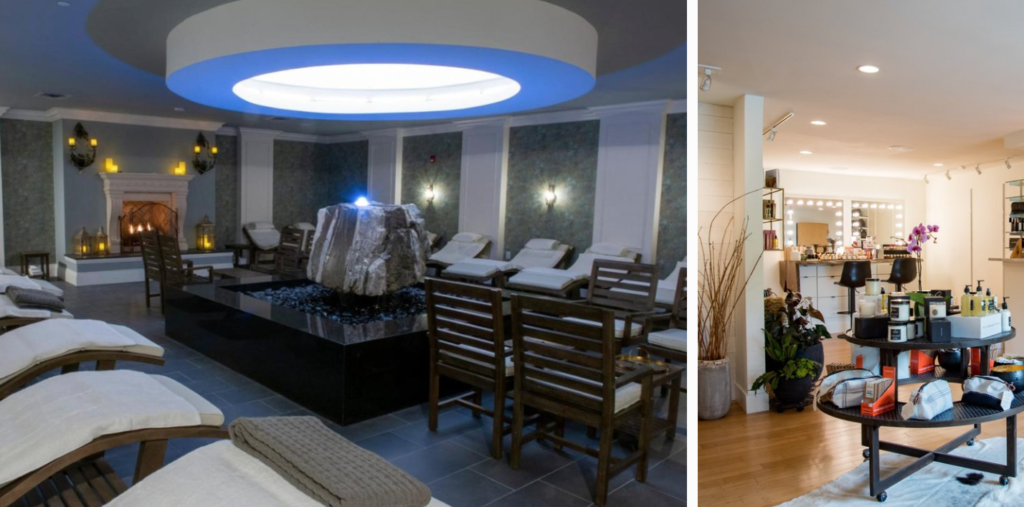 Scenic Drives
Hop in the car, turn up the heat and enjoy the many leisurely and scenic drives that offer breathtaking views of the region's mountains, forests, and rivers. Some of the best scenic drives in include the Route 23A bypass, cutting through the breathtaking Kaaterskill Clove, a narrow gorge with towering cliffs and cascading waterfalls. The Shawangunk Mountains Scenic Byway offers stunning views of the mountains, forests, and along the way, you'll pass through small towns and villages, as well as state parks and nature reserves, giving you the opportunity to stop and explore. Lastly, check out the short drive on Spruceton Rd, which branches off the scenic Rte 42, which ends at the head of great trailheads and a great brewery. No matter which route you choose, be sure to allow plenty of time to stop and enjoy the scenery along the way.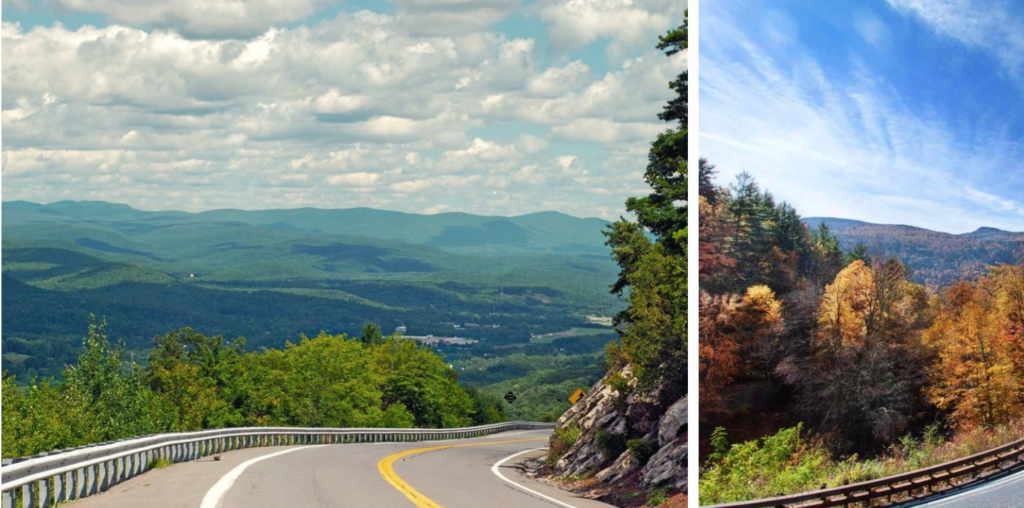 Cozy Up in a Cabin
Cozying up in a cabin Upstate can be a perfect way to relax and unwind, surrounded by the beauty of the region's mountains, forests, and streams. Whether you're looking for a rustic retreat or a more luxurious getaway, Red Cottage has a wide range of cabin rentals to choose from. Many cabins offer amenities such as hot tubs, fireplaces, and outdoor grills, as well as access to local attractions and activities, making them the perfect home away from home. So why wait? Start planning your cozy cabin escape to our beautiful region.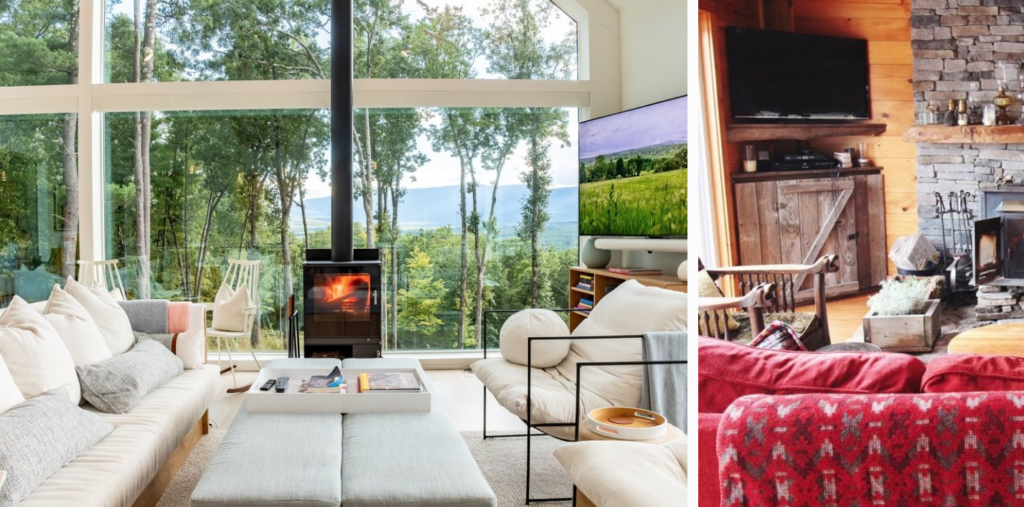 Yoga and Health
Experience the benefits of yoga and health surrounded by stunning natural beauty. Upstate New York is home to many yoga studios and retreat centers that offer a variety of yoga classes and workshops for seasoned yogis or beginners. Some of our favorite places to practice include Moonlight Sanctuary in Red Hook, Chi Hive in Narrowsburg, and Euphoria in Woodstock.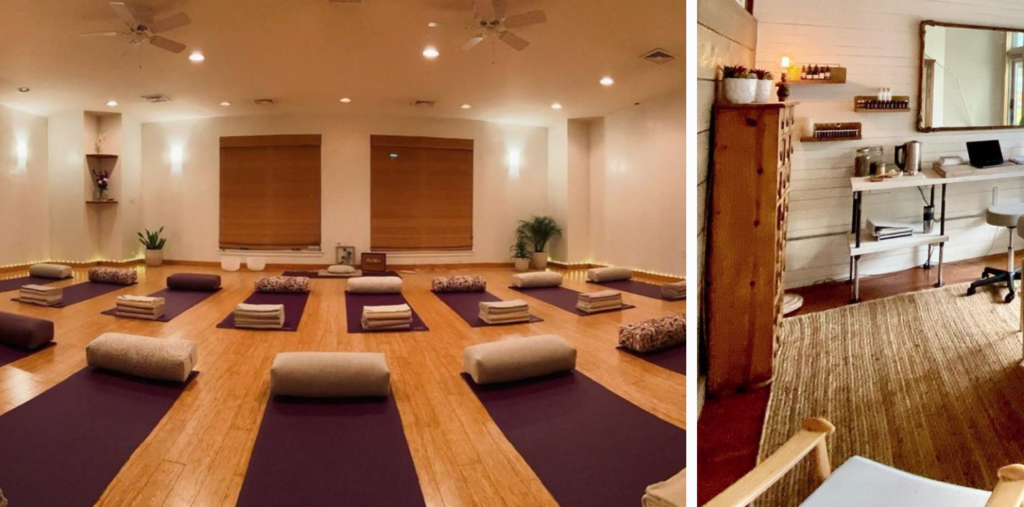 Arts and Museums
Home to many art galleries and museums, Upstate NY has rich culture and history of artists connected from New York City. From contemporary art galleries in the Catskills to historic mansions in the Hudson River Valley, there is something for everyone to enjoy. Some of our favorite art galleries and museums include the Thomas Cole National Historic Site, home to the Hudson River School of landscape painting in Catskill. The Delaware Valley Arts Alliance in Narrowsburg is home to a lot of emerging artists. The Olana State Historic Site is a museum with a view overlooking the Hudson River. Lastly, the new addition of Assembly in Monticello is a welcomed addition to the emerging arts scene in Sullivan County.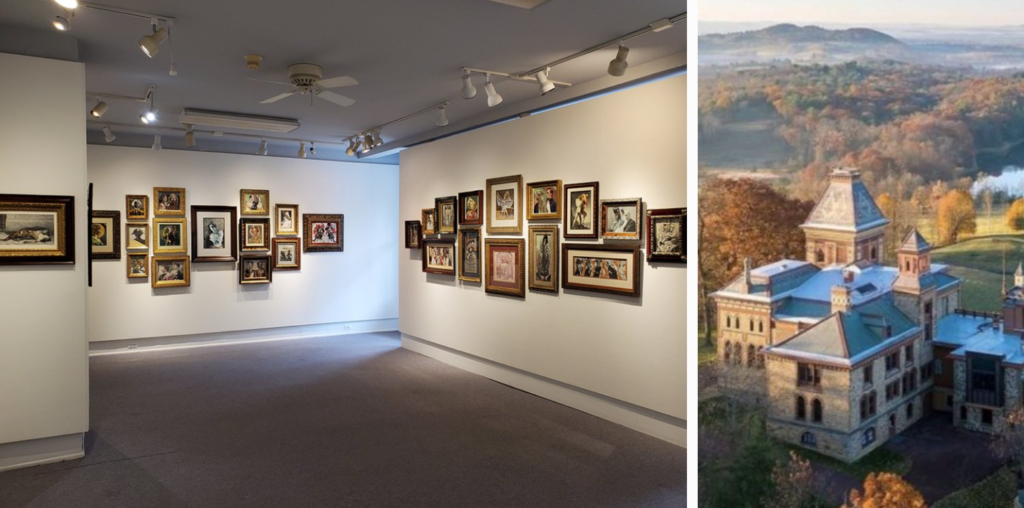 So why wait? If you're in need of a break from the stresses of daily life, the Catskills and Hudson Valley are the perfect place to relax and unwind. With their stunning natural beauty, rich history and culture, and endless opportunities for relaxation, these areas are truly a paradise on earth.