When people think of New York state, their minds usually jump to places like Manhattan or Brooklyn, but after just one visit to the Hudson Valley, you'll quickly realize that the real gems are hidden in Upstate New York!
Whether you're just trying to escape the hustle and bustle of New York City or an outdoor getaway to the Catskill Mountains has been on your bucket list for years, the small town of Hudson just across the river from the famed mountain range is the perfect weekend destination for you.
Spend your days here walking down charming Warren Street, lined with Victorian homes and historic buildings, eating brunch at the coziest restaurants, and perusing the antique shops and art galleries. This is your travel guide to a fulfilling weekend at a Hudson Valley vacation home.
Day One in Hudson, NY
Everybody loves waking up on a Friday and knowing that the weekend is ahead, but it's even better when you know that you have an amazing getaway planned. So leave the stress of the weekdays behind you and head right out to Hudson after work to start your adventure.
Evening
Check-In to Your Red Cottage Vacation Home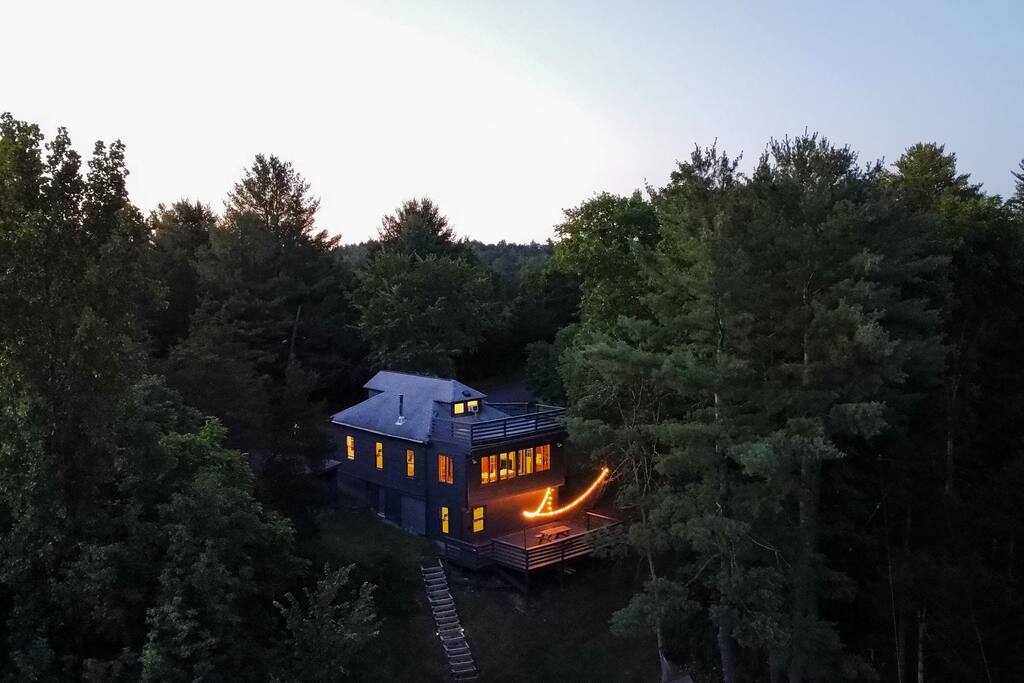 With so many Hudson properties to choose from, Red Cottage will have you contemplating whether you should spend your entire weekend snuggled up by the fireplace or hanging by the pool. Unpack your bags, make yourself feel right at home, and take a moment to enjoy the scenery. Your Hudson vacation starts now!
Dinner at Lil Deb's Oasis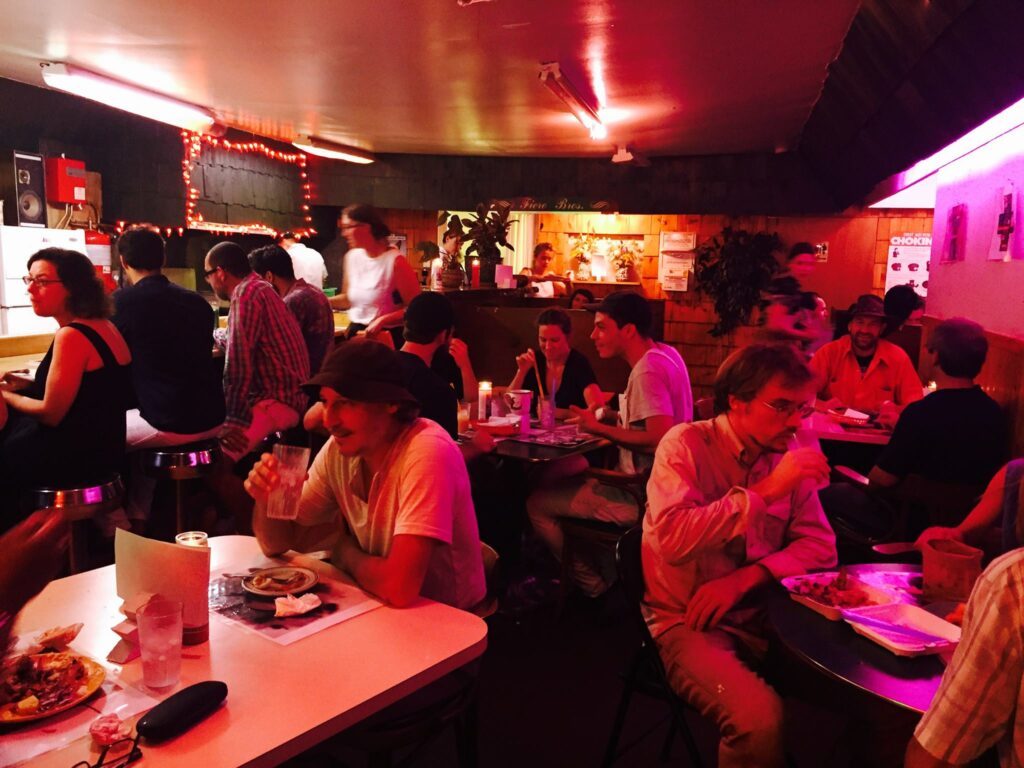 One of the easiest ways to fall in love with a new city is by diving into its restaurant scene and Hudson does not disappoint. Follow a line of visitors and locals alike as they make their way to Columbia Street's Lil Deb's Oasis This vibrant and swanky restaurant is unlike any you've had the pleasure of trying before
The fun doesn't stop at the decor either. Their cuisine is self described as tropical comfort food, meaning you'll get to try all of the abuela classics with a modern twist. They also offer a wide drink and wine list. Keep in mind that if you plan on eating here with a group of 4 or more, you'll need to make reservations in advance.
Eager to get back to your fairytale home for the weekend? Take dinner to go and enjoy your empanadas with an incredible view from your A-frame window.
Day Two in Hudson, NY
With so many exciting things to do, an early morning start is a must! Besides, who wouldn't want to be awake for sunrise when their vacation rental has floor-to-ceiling windows and an unmatched view of the Hudson Valley?
Morning
Eat Breakfast like a Local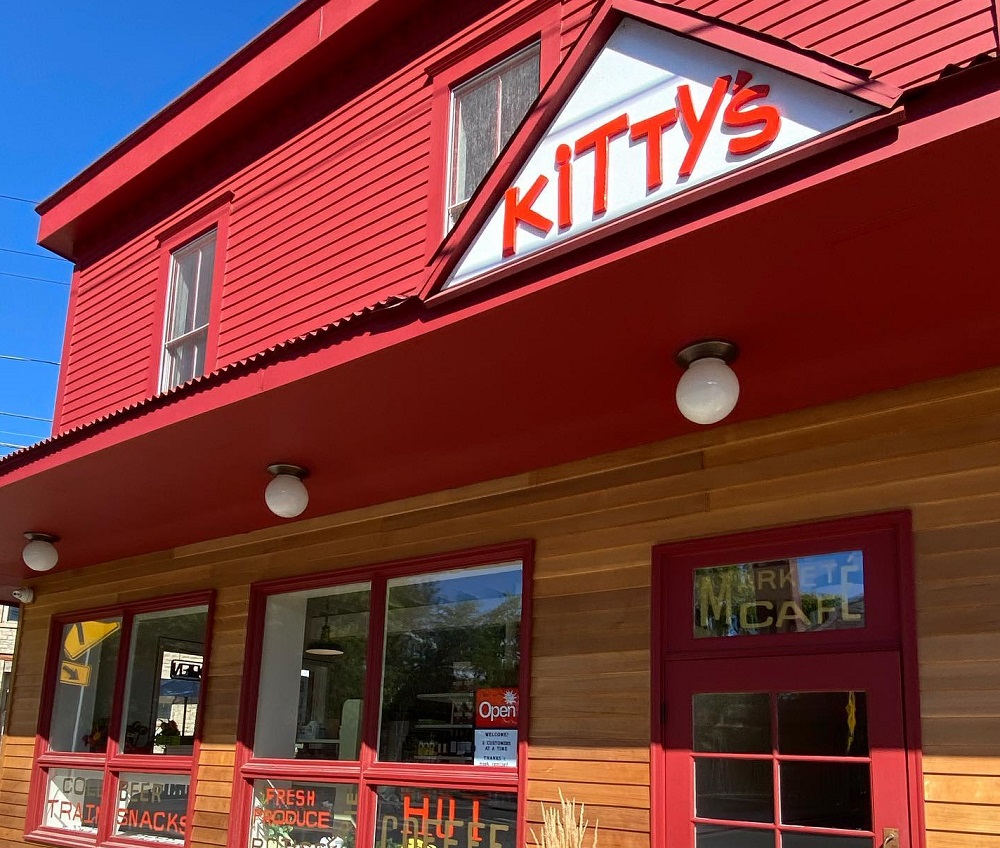 Anybody who knows anything about Hudson knows that Kitty's Market has the best egg sandwich around, and New Yorkers know something about breakfast sandwiches. People travel from all over the valley to taste this simple yet delicious breakfast icon. Shop around the market while you wait for a sandwich that will ruin all other breakfast sandwiches, and once it's ready, take a moment to accept that you will be dreaming about this sandwich for the rest of your days.
Enjoy your breakfast out on the garden patio, or take a walk down to the Henry Hudson Riverfront Park to scarf down your sandwich with a serene, early morning view of the Hudson River.
Float the Hudson River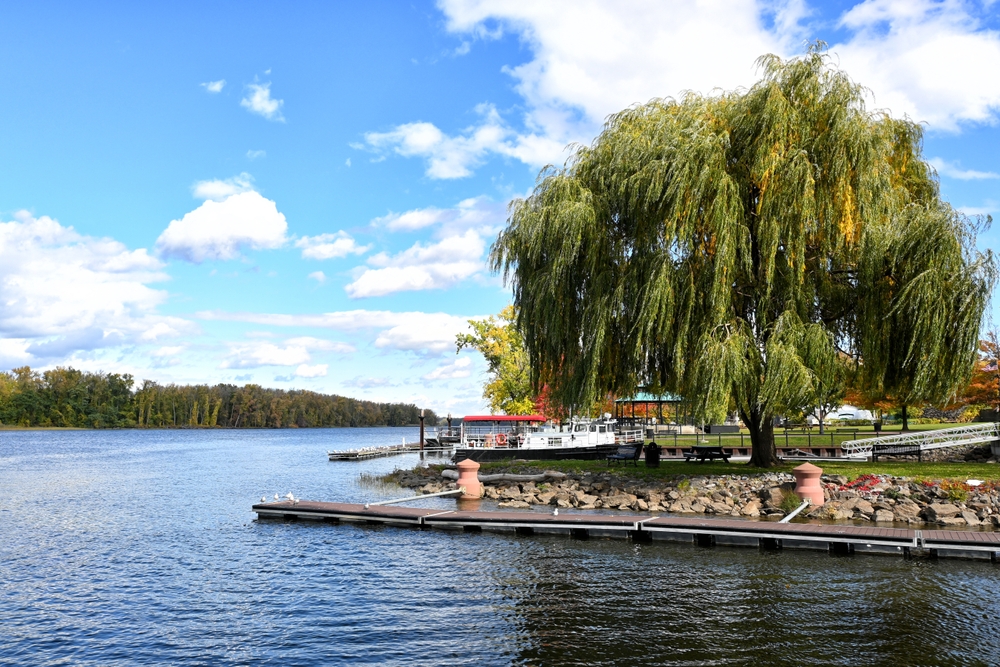 While you are at Henry Hudson Riverfront Park, leave your stress on the shores and float your worries away on the Hudson River. There's no better way to explore the shores than by paddleboard, kayak, or canoe. You can rent all of the above at Hudson Paddles in the Henry Hudson Riverfront Park.
Visit Olana for the Best River Views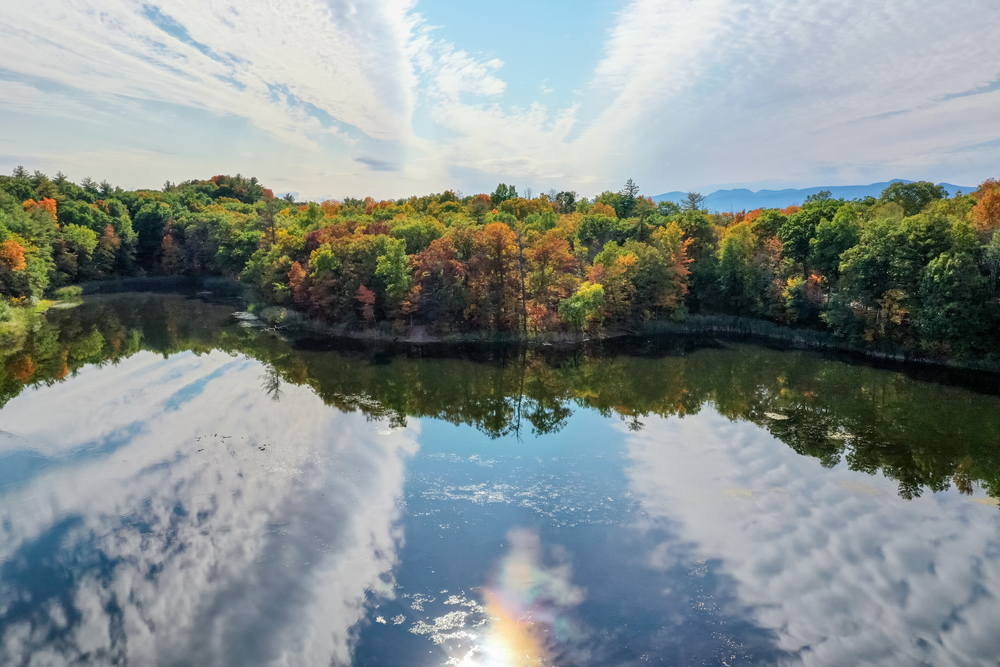 Not feeling like getting wet? Alternatively, you can grab a coffee to go from Kitty's and check out one of the best river views in Hudson instead! Bring your dog along for the ride because everyone is invited to explore the Olana State Historic Site. The 19th-century home of Frederic Edwin Church and the surrounding grounds makes this one of the most Instagram-worthy locations in the Hudson area. Learn about Church's rich history as you wander around the estate and keep your camera in hand because everything about this place screams picturesque. Even if you are not a history buff, you will love the many amenities on-site, like the scenic picnic areas, the charming gift shop, and the endless walking paths to walk your pup.
Afternoon
Refuel with Lunch at Cafe Mutton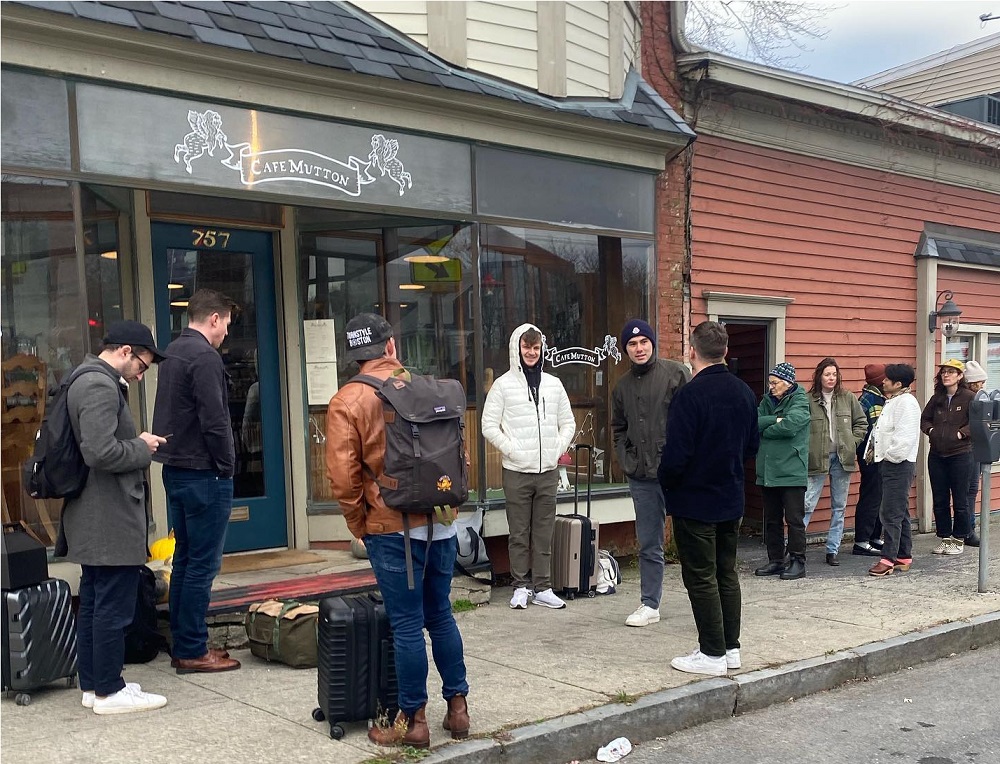 After a busy morning of adventure, nothing feels more satisfying than a fresh and delicious meal. While Cafe Mutton doesn't serve typical lunch, they do offer a varied brunch menu from 10 a.m. until 3 p.m on Wednesdays, Thursdays, Saturdays, and Sundays.
Here you can enjoy traditional breakfast favorites or embrace lunch time with a salad, soup, sandwich, or one of their daily specials. Their menu changes with the seasons so come back time and time again for a different meal.
Take the Hudson Ferry to the Hudson-Athens Lighthouse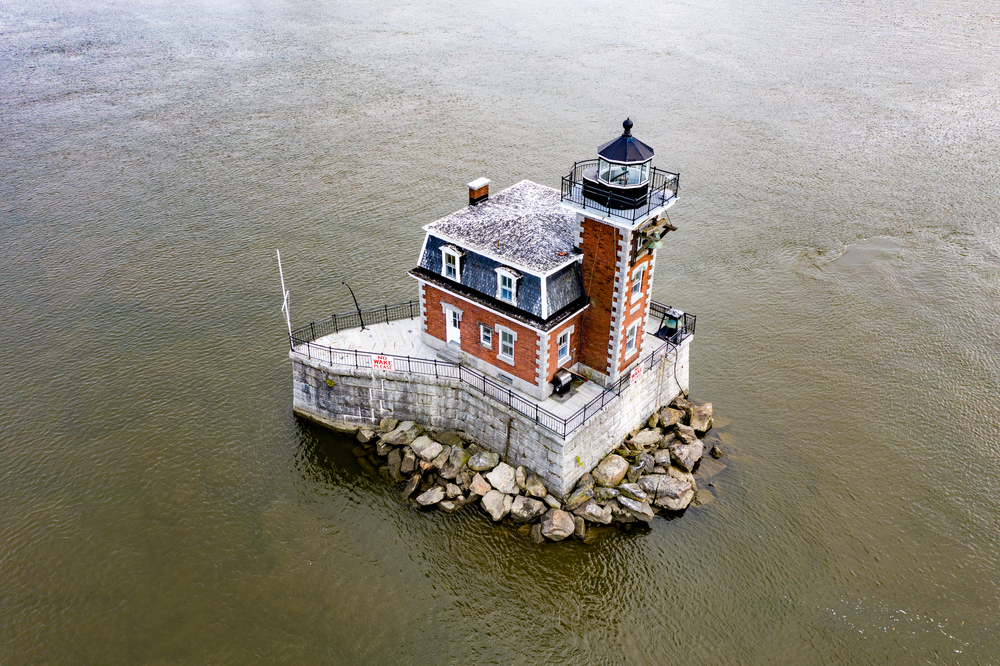 With so many cozy little towns just a stone's throw away from the city of Hudson, an afternoon day trip is in order. Head over to Athens to climb up into the Hudson-Athens Lighthouse or make your way over to Rhinebeck to admire the Dutch influence as you window shop along Market Street. The Hudson Valley is filled with charm!
Don't have a vehicle? Get across the river by taking the Hudson Ferry! This makes for a faster way to explore the adorable towns on the other side of the river.
Enjoy a Locally Inspired Dinner at the Tavern at Rivertown Lodge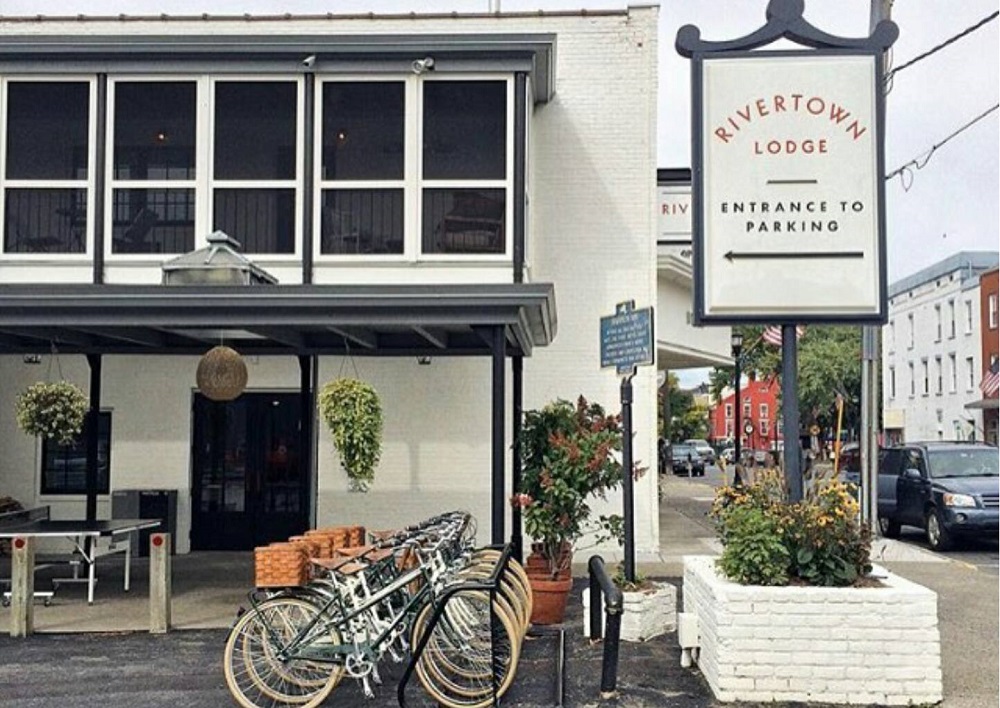 After a day of exploring some of the best Hudson offers, it is time to reward yourself with the most local of meals at the Tavern at Rivertown Lodge. This farm-to-table fine dining restaurant goes above and beyond with its seasonal menu set amidst an outdoor patio. Indulge in combinations that you have never even thought of before, like rabbit and fermented chile or wild Blufish with smoked eggplant.
Have a Nightcap at the Maker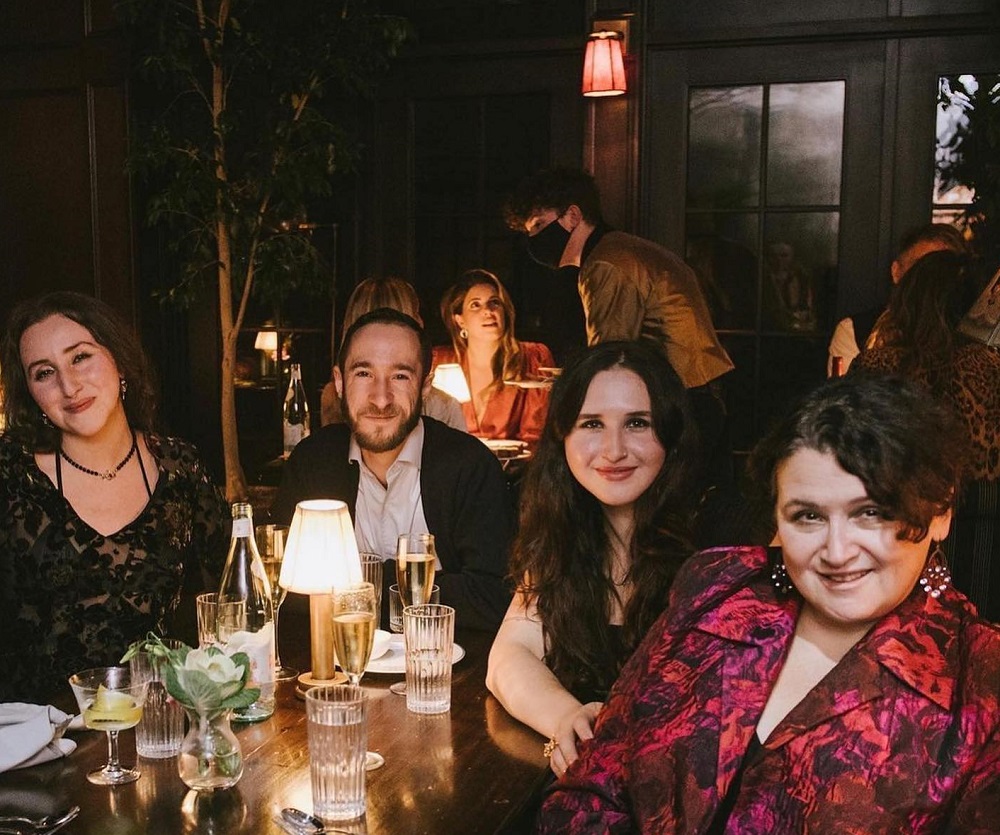 The night is still young! Head to The Maker, one of Hudson's trendiest lounges to enjoy exclusive craft cocktail recipes like the Libertine featuring Fred Jerbis Fernet, LN Mattei Cap Corse Blanc, dried hibiscus, rose, and lemon. If cocktails aren't your thing, enjoy a wide selection of wines and local beers. On some nights, The Maker even hosts live piano performances. Check their updated events schedule for more information.
Day Three in Hudson, NY
It's never easy to say goodbye, but especially hard when you have to leave somewhere as wonderful as the Hudson Valley and your cozy vacation home.
Morning
Enjoy a Late French Breakfast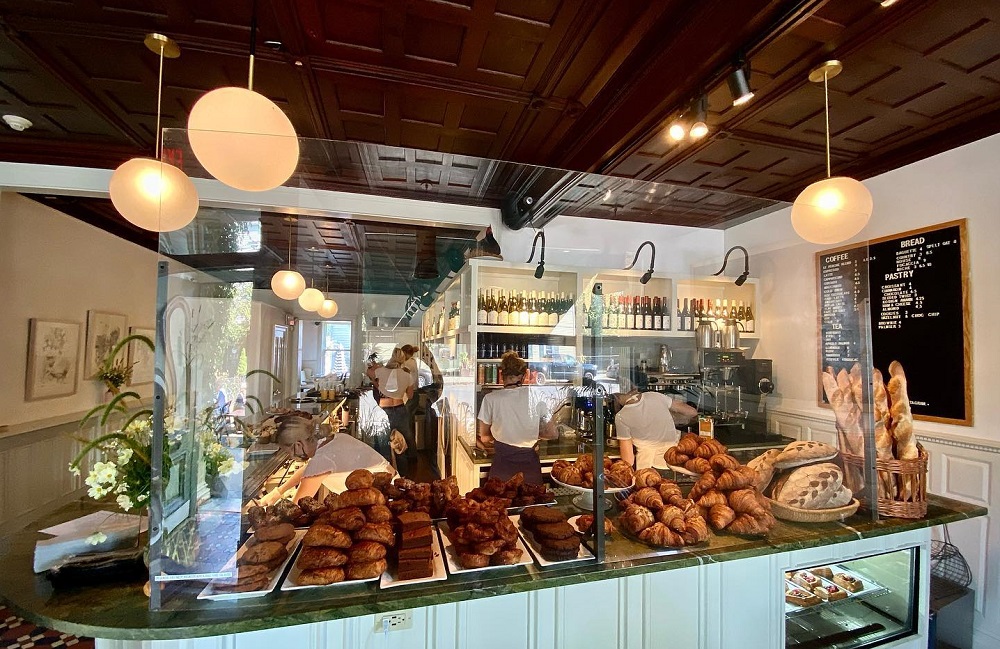 Enjoy a late wake-up time while you lounge around your new home away from home, then head to Le Perche. Grab a tasty croissant while you wait for a table because this 'everything from scratch' French bakery is one of the most popular in the Hudson Valley! However, just one bite of the Pesto Poached Egg Toast, and you'll know it was worth the wait.
Afternoon
Check-out of Your Vacation Home
With an 11 AM check-out, there is plenty of time to relax and enjoy the last bits of your cozy vacation rental for the weekend. Spend a leisurely morning taking in the views of the valley, soaking in the hot tub, and sitting by the fireplace.
Shop Warren Street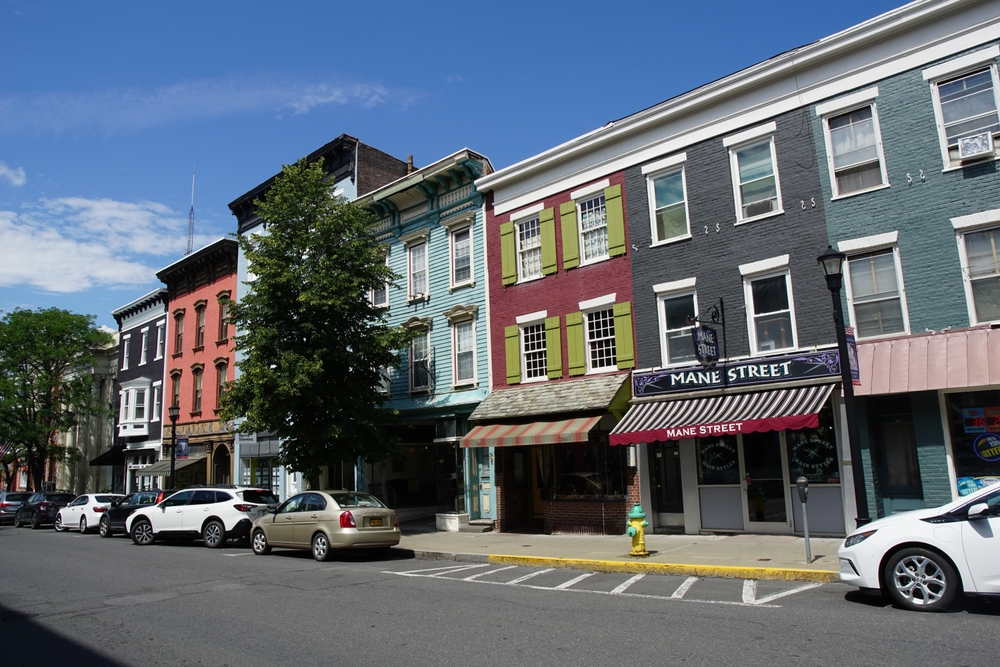 Hudson is full of artisan shopping areas full of local charm. Warren Street, a shopper's paradise, offers a unique blend of contemporary style and historic charm. This charming street is lined with a diverse array of independently owned boutiques, antiques, shops, and art galleries, making it a must-visit destination for any shopping lover. From high-end fashion to vintage finds, there's something for everyone on Warren Street.
Stop in stores like Nikki Chasin to support a local clothing designer and the Quiet Botanist, where every corner is a photo-op waiting to happen if you would rather do your shopping somewhere a bit low-key, venture over to the Antique Warehouse for bespoke finds – the ultimate Hudson Valley souvenir!
Have a Riverfront Picnic at Promenade Hill
What better way to end your Hudson vacation than with a riverfront picnic at Promenade Hill Park? Swing by Talbott & Arding, the picnic packing specialists, and grab some Marge's Mufaletta, an Uncle Karen's Hippie Sandwich, and some antipasti, then you are set to enjoy one of the most scenic little parks along the Hudson River. It's also the perfect place to start planning your next Hudson Valley adventure!
Your Hudson Valley Getaway Awaits
Whether seeking a peaceful weekend retreat or a thrilling outdoor adventure, this region has it all. Imagine the breathtaking beauty of the Hudson Valley's rolling hills, lush forests, and cascading waterfalls. Indulge in the region's renowned farm-to-table cuisine, art galleries, boutique shops, and historic landmarks. Whatever your desires, your Hudson Valley getaway and Red Cottage vacation rental await!