Ask the great thinkers of history and they seem to agree on one thing: there's never a bad time for a cold beer. Ask the team at Red Cottage and we would agree. The variety of craft breweries popping up in Hudson Valley and the Catskills have made that point even more apparent.
By utilizing locally-grown hops and malt for the brewing process, these Upstate New York breweries have cracked the code on bold flavors all while supporting the farm-to-table ethos so many of our restaurants are already known for.
Add in tasty food pairing, live music, and a couple of good friends and you've got a recipe for a world-class beer-drinking destination, right in the backyard of your Red Cottage rental.
Here are a few of the best breweries that you just can't miss.
West Kill Brewing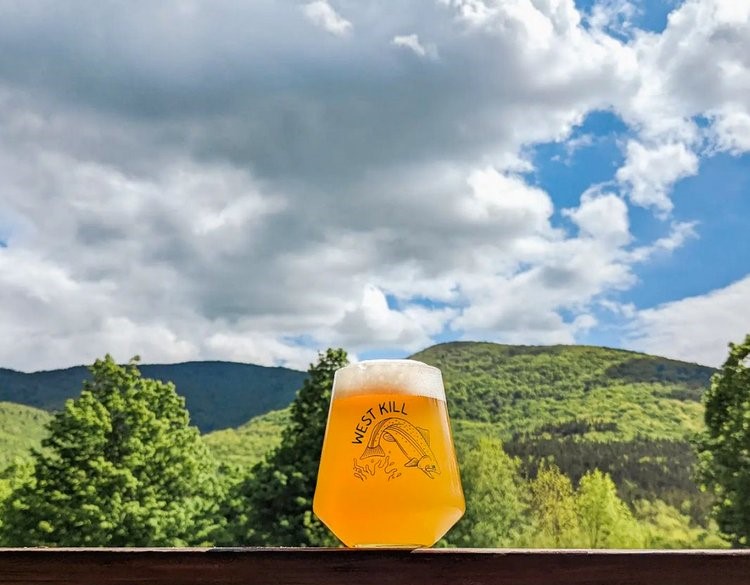 Are you someone who likes to earn your beers? West Kill is the place! The brewery is situated right next to the scenic Spruceton Road Trailhead, where hardcore hikers can climb 2000 vertical feet to the summit of Hunter Mountain, and families (or just normal people) can enjoy the leisurely Diamond Notch Falls hike.
Once you've earned them, grab one of West Kill's delicious beers and post up by the massive fire pit, or inside the minimalist taproom in the colder months. From classic lagers and IPAs to inventive seasonal offerings featuring local ingredients like maple, sumac, or herbs, there's something for every palate. Speaking of palates, stay up to date on their Instagram for a series of fantastic food pop-ups throughout the season.
Catskill Brewery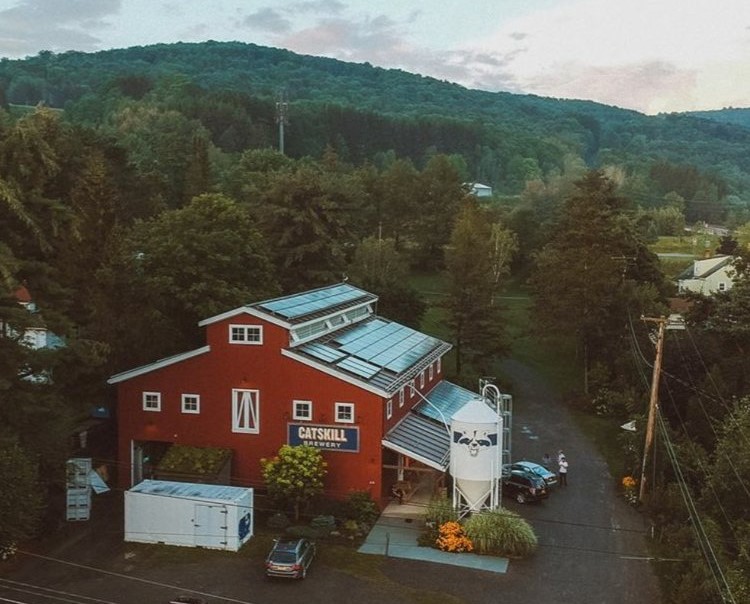 More into bar hopping? This award-winning craft brewery is set in the heart of hip Livingston Manor, just around the corner from the buzz of Main Street. An industrial modern barn design with a beer garden, outdoor seating, and fire pit is the setting for sampling their "honest, hard-working beers" made with pure Catskill Mountain spring water.
They're not just hard-working, they are dedicated to sustainability, with solar panels powering 40% of their operation, green roofs for insulation, and native plant landscaping. Their Ball Lighting Pilsner was awarded a gold medal at the 2022 NY State Competition, and their Nightshine Black Lager also won Bronze at the World Beer Cup.
Subversive Malting + Brewing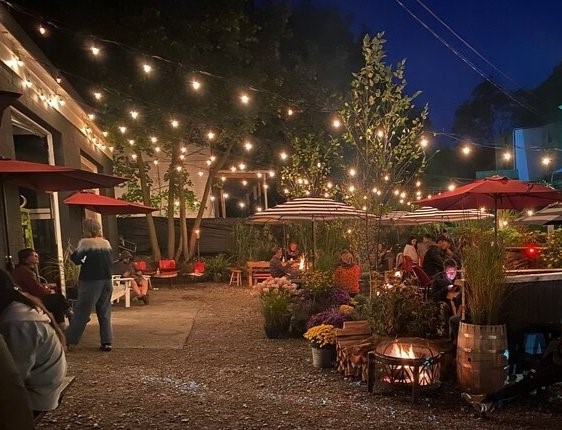 This cozy brewery is tucked on Bridge Street overlooking downtown Catskill. They are among just a handful of breweries in the world that produce their own malts through "floor malting," and use 100% local ingredients in their brews. Talk about local, in-house flavor.
Step into their welcoming garden oasis in the village of Catskill, and come hungry — their taproom kitchen features amazing smash burgers, house-made beer cheese, and even a kid's menu, so bring the whole family!
Arrowood Farms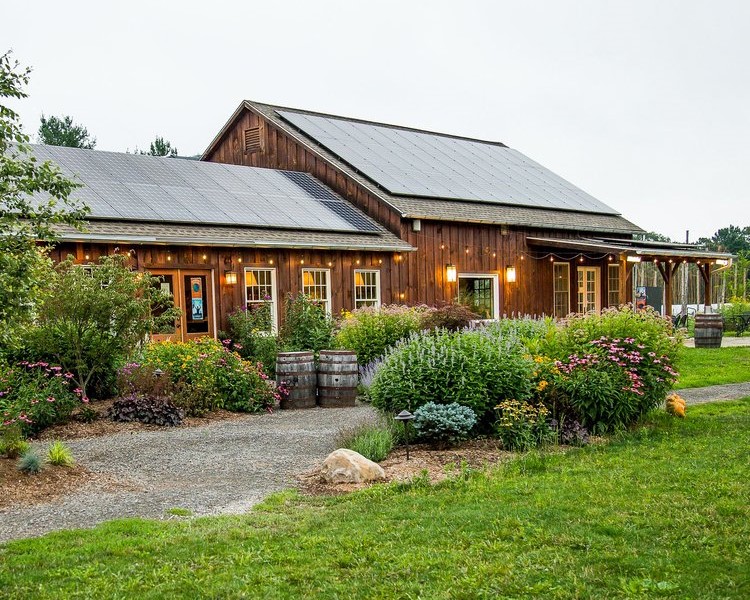 Brewery, distillery, restaurant, and festival grounds? Arrowood Farms is a spend-your-whole-weekend type of place, where summertime is a newly minted right of passage for Hudson Valley residents. This fully functioning farm produces hops for their brews, and be sure to try the famous Porch Beer, fermented with wild yeast from the property. There's a food truck and open-air pavilion for casual dining or a full restaurant experience at The Apiary.
Arrowood gains bonus points for being a full-service distillery as well, serving up cocktails made with their own vodka, gin, and limited-stock bourbon. As if you're not sold already, check out their events lineup for a summer of live music, culminating in the second annual 2-day Woodsist Music Festival in September.
Upward Brewing Company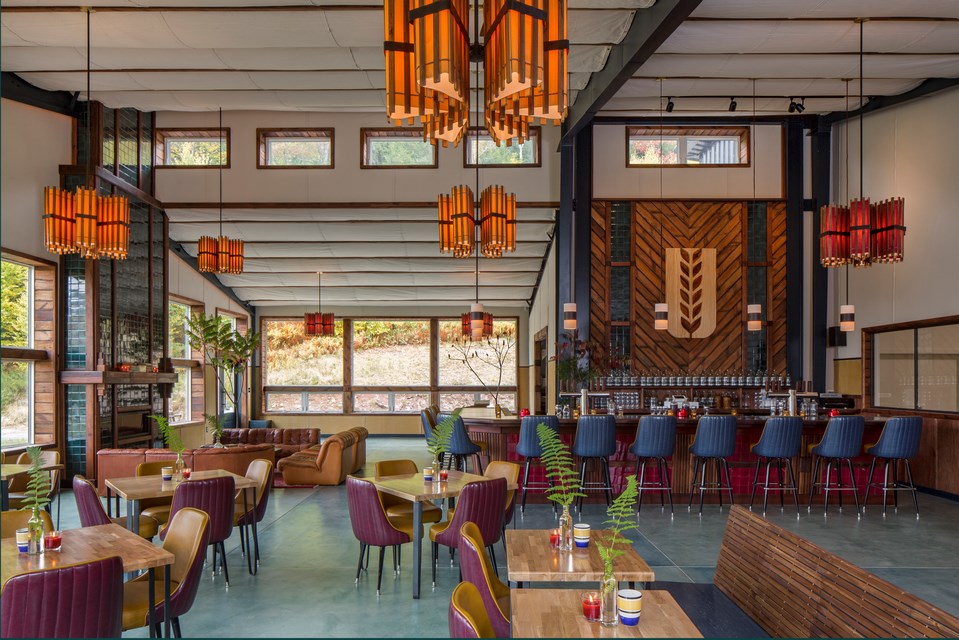 If you're into design, Upward Brewing has one of the classiest taprooms in the region, housed in a contemporary Bauhaus barn overlooking 120 acres of privately preserved Catskill land. There's so much land that they even have their own trails to the top of "Beer Mountain," the private mountaintop on the property.
This local brewery won an honorable mention at the World Design Awards 2020, so once you've hiked to the top of Beer Mountain, you can relax in high style. Cozy up in their lounge area for various tasty brews and elevated bar snacks. If you can't decide, their Base Camp Lager took Gold at the 2021 NYS Craft Beer Competition.
Equilibrium Brewery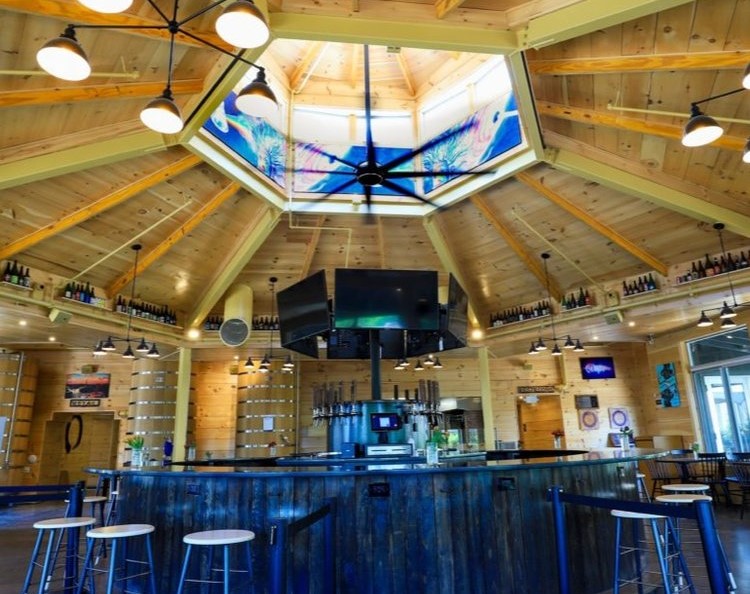 This award-winning brewery is known for its scientific principles when it comes to beer making. The brewers started their journey at MIT, and they use data-driven techniques to achieve "Equilibrium" in their series of heady brews. If you're into meticulously researched beer that maximizes flavor and drinkability, this is the place!
They have been expanding their footprint at their base of operations in Middletown to include the brewery, taproom, and "Bonfire" restaurant centered around live-fire cooking, and slow-smoked meats.
Kingston Standard Brewing Co.
Set in the heart of Kingston's historic midtown, Kingston Standard Brewing is a super-hip nano-brewery surrounded by the burgeoning arts scene of Kingston.
Sit amidst the shining kettles, or grab a picnic table outside, and sample their tasty brews with minimalist hand-applied labels in the American Traditional tattoo style. Wood-fired pizzas and a killer lobster roll are the perfect accompaniment. Don't forget to grab a 4 pack on your way out, or try a barrel-fermented ale from their bottled series.
Crossroads Brewing Company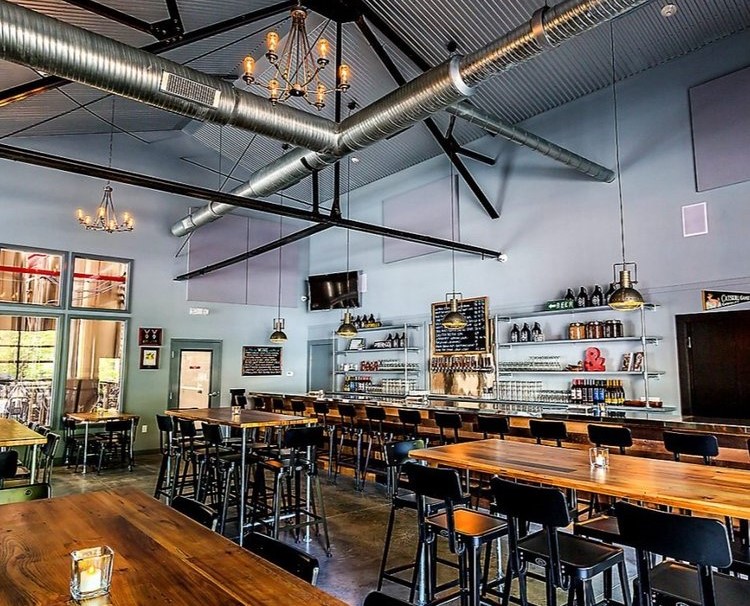 Crossroads Brewing Company started with a brewpub and restaurant in an opera house in Athens, just steps from the Hudson River. They were so packed from the first batch they brewed, that expansion was inevitable, and they now have a modern brewhouse and taproom in the Village of Catskill.
For a true brewpub with its full menu, you'll want the Athens original, but the Catskill location hosts a large gathering space for groups and a rotating selection of food trucks overlooking Catskill Creek.
Roscoe Beer Co.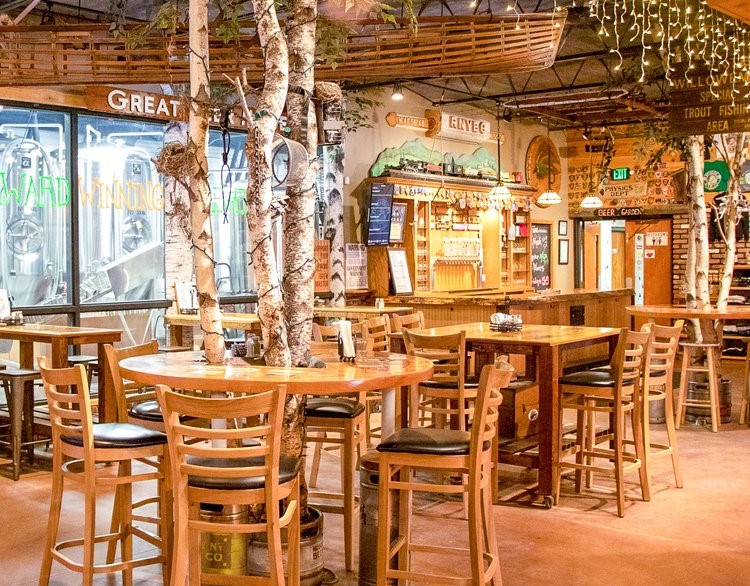 Fishing in Trout Town USA is hard work, and if you've been wading and casting all day, Roscoe Beer Co. is the place to tell fish stories. "It was 2 feet if it was an inch!"
This former firehouse-turned-brewery has an awesome 1600-square-foot tasting room and an expansive outdoor beer garden. The lively atmosphere makes for a great time for friends and family, and it's right in the heart of Roscoe. In the summer, stop in for their live music and great vibes!
Industrial Arts Brewing Company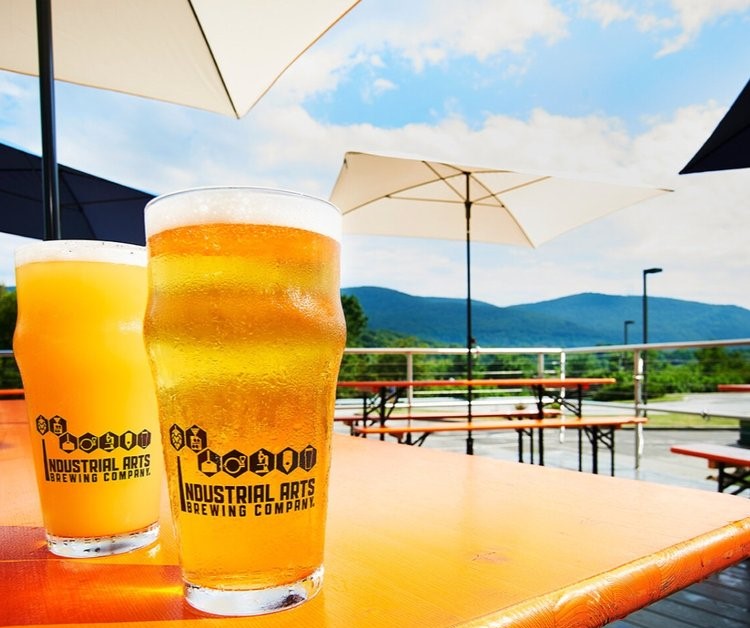 Industrial Arts is housed in two locations, a pre-civil war brick factory in Garnerville, and a sleek ultra-modern brew/tap campus converted from an abandoned factory in Beacon. They have embraced the industrial history of the Hudson Valley with a series of tool-themed beers in addition to their factory setting.
These talented brewers have embraced science as well, and the industry has embraced them back — you'll find Industrial Arts in stock at hip hangouts from Brooklyn all the way up the river. They produce styles for all palates, but their IPA selection will have even the beardiest flanneled hop heads grunting in approval.
Rough Cut Brewing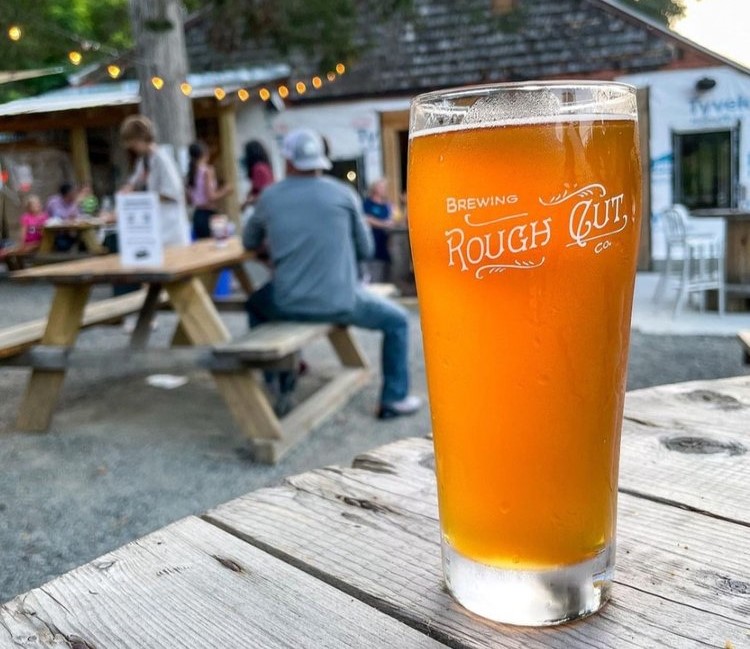 You'll understand the name once you walk through the doors of this hand-hewn tap house and restaurant. Leaning into the hardwood history of the area, Rough Cut is set on the outskirts of Kerhonkson along the scenic country highway that will take you high over the Shawangunk Ridge and past some of the most jaw-dropping views of the Catskills.
If you've spent the day climbing the 'Gunks, hiking or strolling Minnewaska State Park, or lounging in luxury at the Mohonk Mountain House, Rough Cut is the perfect retreat to kick back with some bites and brews. Try the burger with a Minnewaska Trail Ale, and see what keeps people coming back to Kerhonkson's original brewery.
Drowned Lands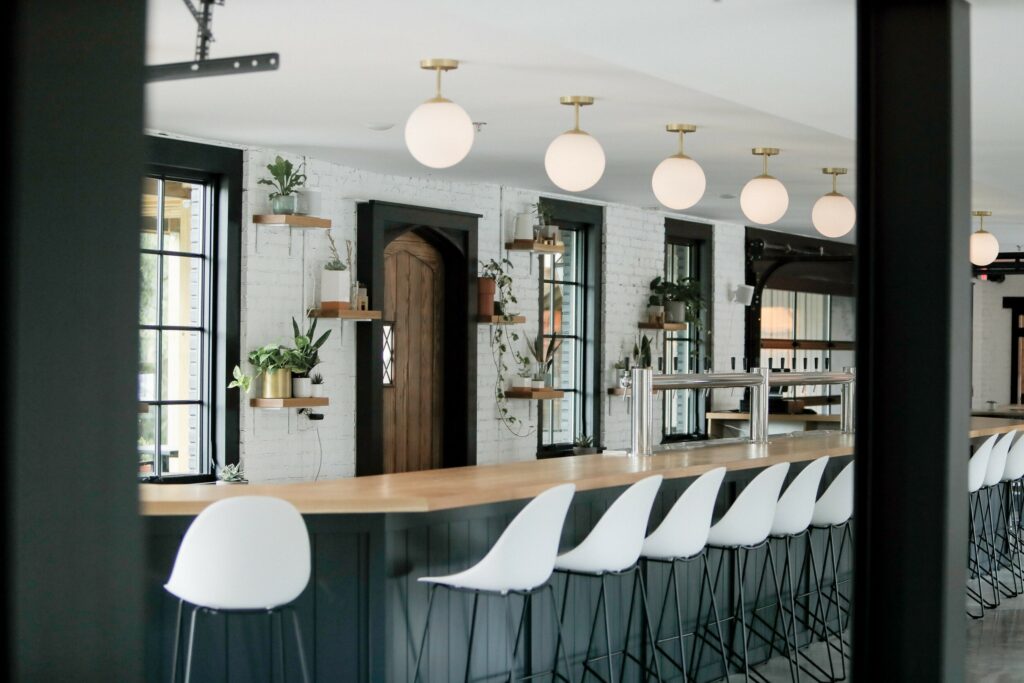 Drowned Lands is located in Warwick inside a 100-year-old refurbished school administration building. Sitting among 700 acres of land, and with panoramic views of the Appalachian Mountains, this is one of the best spots in the area for a brew with a view.
Expect quaffable session IPAs and fruity sours on tap, plus a wide range of interesting ales to satisfy every taste. The extensive food menu includes vegan sharing boards, pizzas, and other treats to line your stomach with.
Last Joy Brewing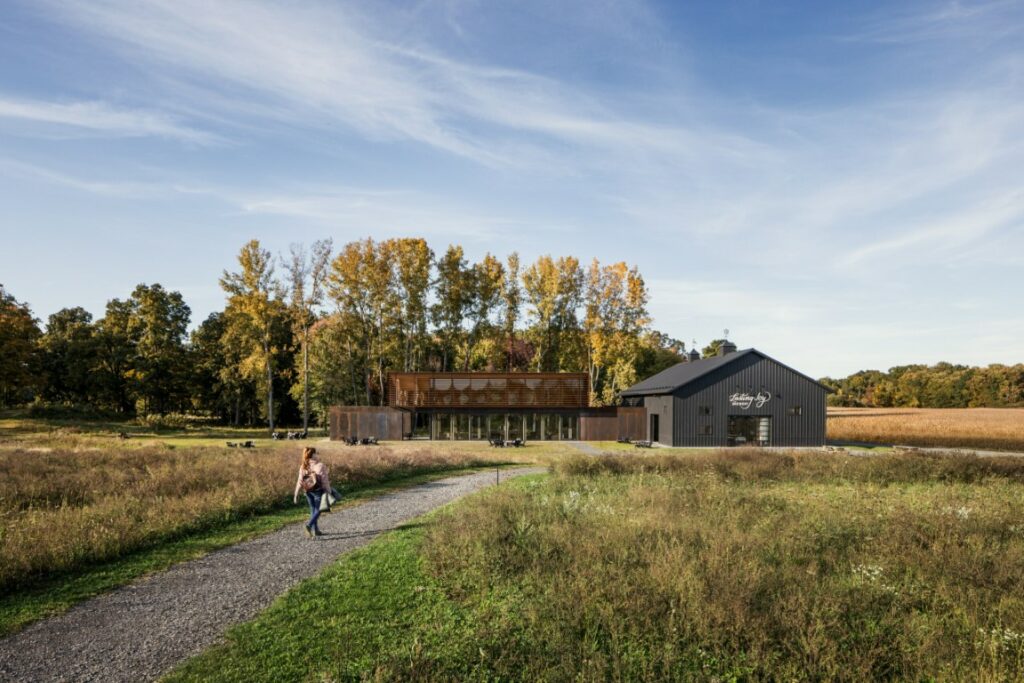 Over in Tivoli is Last Joy Brewing — a proud team of beer lovers who lovingly craft their brews in the Hudson Valley. The ales on offer draw inspiration from the brewery's surroundings and include Heartbeet of the Hudson — an English stout with the color and earth sweetness of New York beetroot. For something lighter, try the Clouds Over Clermont — a hazy IPA with hints of pine and citrus.
Can't choose? Treat yourself to a flight and try out some of the most popular signature brews.
Return Brewing
Return bills itself as a multifaceted brewing project that aims to create traditional beers alongside more exploratory brews. The goal is to create "beer to return to again and again," and they are certainly doing a superb job of that!
From barrel-aged imperial stout to sour ale with rhubarb and cherry, there's a beer style for every taste. The creative can artwork will tempt you into grabbing some carry-out, too. A stop here is the perfect addition to a well-spent weekend in Hudson.
Upper Depot Brewing Co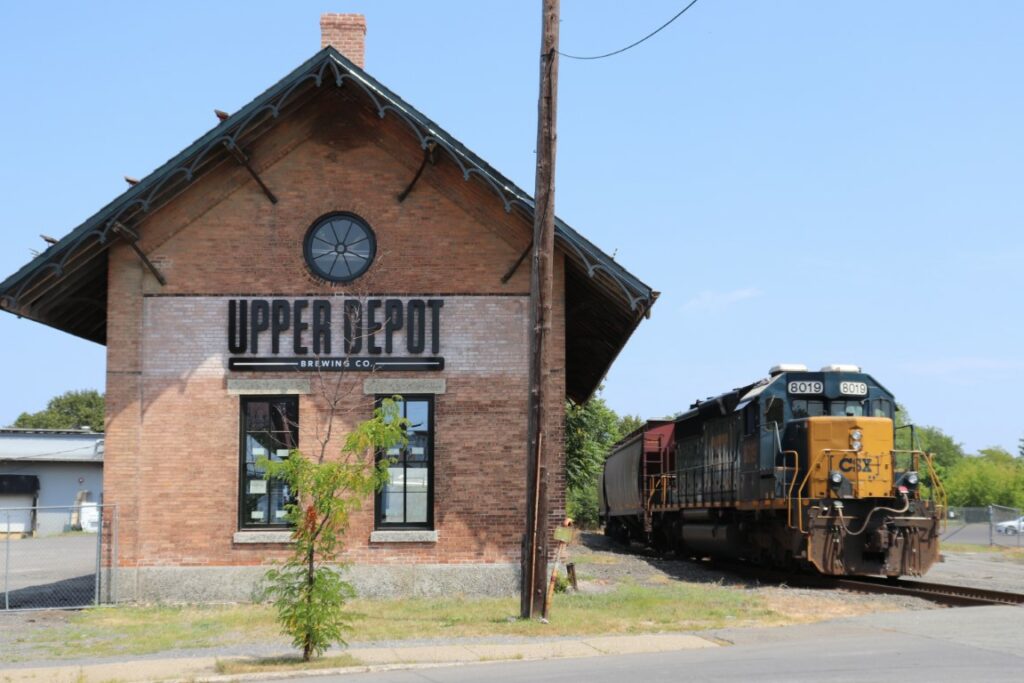 Just down the road from Return Brewing is where you'll find Upper Depot Brewing Co. These guys specialize in classic brews — expect citrusy IPAs, roasted malt stouts, and grainy amber ale.
Upper Depot hosts a regular program of events including open mic and trivia nights, so there's a good chance of having a side of entertainment with your beer.
Union Street Brewing Co.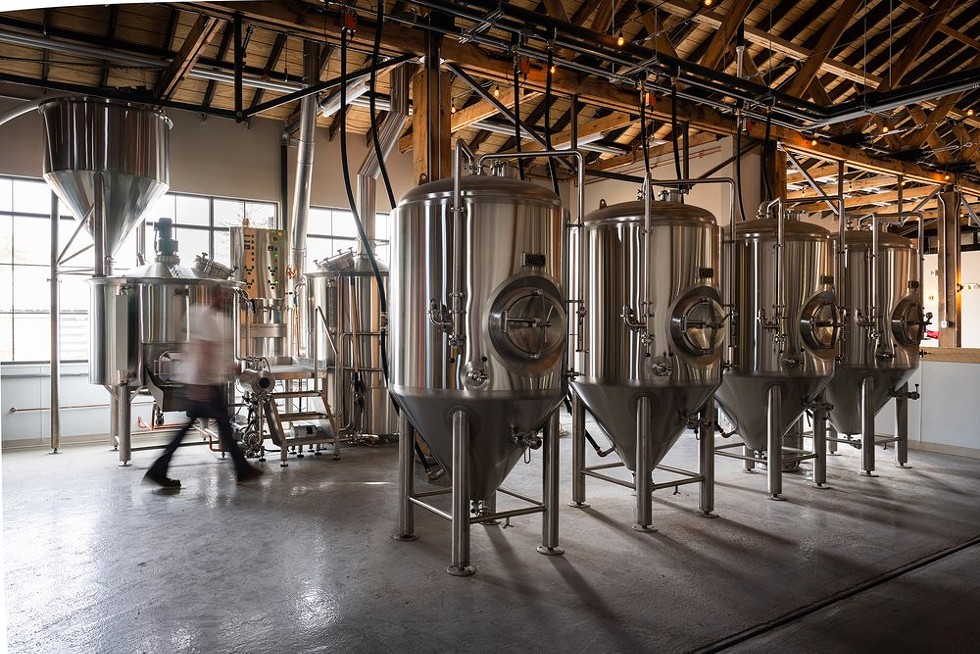 Last but certainly not least is Union Street Brewing Co. This popular spot has a wide range of constantly rotating beers, including seasonal offerings and specials. Expect exciting brews such as German-style tart beers alongside classic IPAs with caramel malts.
Locally sourced wines, ciders, and ready-to-drink cocktails are also available, making it a great pick for groups that include non-beer-drinkers. The food menu is the perfect pairing to drinks on offer and includes light bites like chips and dips and larger plates including pork tacos.
An Upcoming Beer Destination in New York State
Catskills, Hudson, and the surrounding area are becoming one of the state's premier beer destinations, and the breweries on this list are superb examples of the exciting ales coming out of the region. With so many delicious brews on offer, which ones will you try on your next beer crawl during your vacation to the area?